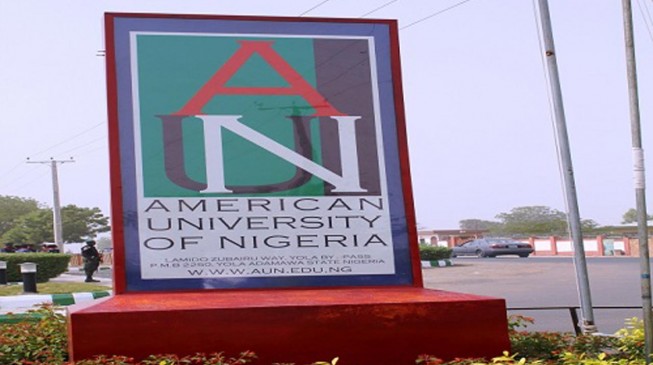 Wahab Toye, former majority leader of Osun state house of assembly, says the American University of Nigeria (AUN) in Yola, Adamawa state, was in existence before the election of former Vice-President Atiku Abubakar.
Toye said this in reaction to the comments of Femi Falana, a human right lawyer and senior advocate of Nigeria (SAN), that the pension of Abubakar and former President Olusegun Obasanjo is not enough to build a primary school, yet they own universities.
In a statement on Sunday, Toye said the establishment of AUN dates back to the early 1990s when ABTI Academy, which is the progenitor of the university, was formed.
While describing Falana's remarks as "uninformed and beneath the expected standard" of a senior lawyer, he accused him of deliberately orchestrating an attack on the integrity of Abubakar.
"Falana needs to be reminded that the AUN group of schools had a humble beginning in 1992 (as ABTI) with the nursery school, it was then followed with the addition of the elementary school. And following the success of that experiment, the junior high school, senior high school and lastly the university were established," he said.
"If Falana had applied his mind to fact-finding, the hallmark of the legal profession, he would have saved himself the embarrassment of such a careless talk and he would have found out that Atiku's investment in education is not a business decision, but a philanthropic and humanitarian venture.
"Falana's insidious remarks deliberately orchestrated to attack the integrity of His Excellency Atiku Abubakar and the clamour for restructuring, is all together a bad job from a supposed advocate of true federalism.
"It is a very disappointing narrative that an advocate of good governance and democracy will do such a betrayal to the cause of restructuring as to reduce the clamour for it into an opportunity for personal confrontation."
He also said that every fund that had gone into the running of the university "has gone through the test of transparent financial transactions", adding that the former vice president entered politics "as a successful entrepreneur."
"He does not depend on his public-sector pension, and we believe it is only fair that he reinvests part of his profits into a university that teaches others to create wealth, generate jobs, and build a better future for our country and our continent; a legacy that he is prepared to bequeath with the last kobo of his," he added.
"And, if Falana will be willing to accept invitation from the school, it will be worthwhile for him to pay a visit to the campus of the AUN to see for himself the several humanitarian initiatives directed towards driving the mass population of the north-east zone of the country out of poverty and illiteracy."